Warwick North West has made the finals in an impressive four award categories, following a successful past 12 months for the company.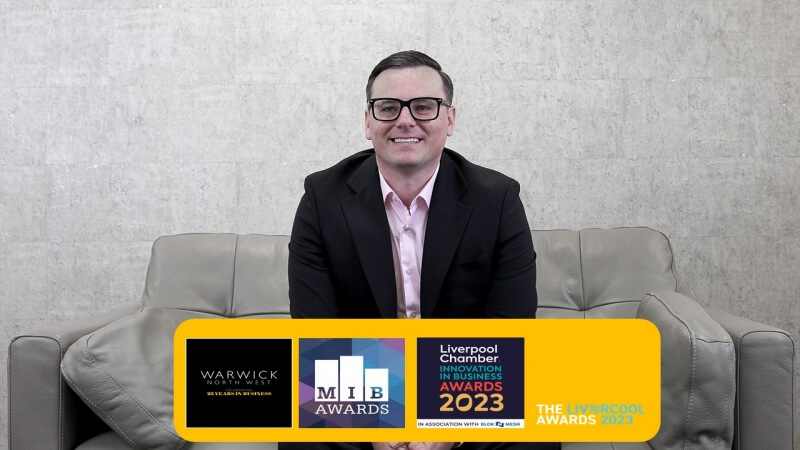 Warwick is up for Employer of the Year in the Merseyside Independent Business Awards, a programme designed to celebrate independent businesses, their owners and those who support them, with a judging panel made up of respected and experienced professionals from different parts of the Liverpool city region.
At the same time, Managing Director Greg Johnson has been nominated in the Liverpool Chamber Innovation in Business Awards' Leadership Innovation category, having led the company's dedication to tackling a growing skills shortage and creating employment opportunities across Liverpool.
Greg has also been shortlisted for Young Entrepreneur of the Year in the Downtown in Business Livercool Awards, a programme which celebrates people who have made a significant contribution to the economic growth of the city.
Warwick North West Sales Manager John McDonough has also made the finals in the Livercool Awards' Employee of the Year category, following a long-standing commitment to the company's growth.
The Livercool Awards are open to public vote, with voting closing at the end of October.
Warwick North West is a leading uPVC and aluminium window and door manufacturer based in Bootle, supplying hundreds of customers across the retail, commercial and new build markets with high quality products, including a wide range of windows, sliding patio doors, bi-fold doors and composite entrance doors.
As a strategic partner of the Liverpool Chamber of Commerce, the company has a commitment to job creation in the local area, having partnered with Nobody Left Behind, an organisation that provides industry-specific training to young people, and Inside Connections, a community interest company committed to supporting prison leavers and young people at risk of offending.
Warwick also has a commitment to giving back to the local community, and has partnered with children's charity Ykids and Alder Hey Children's hospital in an effort to help better the lives of vulnerable children.
"We are incredibly proud to have reached the finals of these four prestigious award categories – it's a true testament to the hard work and dedication of our entire team at Warwick," comments Managing Director Greg Johnson.
"At Warwick, we believe in not only providing high quality products to our customers, but also in creating job opportunities, supporting young talent, and giving back to the community.
"We're very grateful for the recognition and excited about the opportunity to further contribute to the growth and development of the Liverpool city region."
Award winners will be announced as follows: