Warwick North West has announced a new corporate partnership with Alder Hey Children's Charity, which supports the UK's busiest children's hospital, with Director Greg Johnson being appointed as a business ambassador, a voluntary role for members of the business community.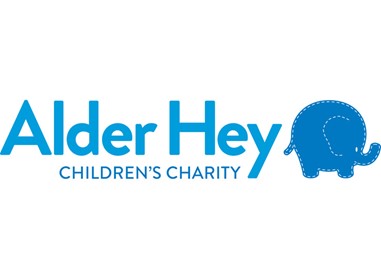 As part of the partnership, Warwick has donated over £18K to the hospital's charity, helping to support its Clinical Health Psychology team in improving access and support for children and young people whose mental health and emotional wellbeing has been impacted through experiencing a chronic illness or acquired injury.
The donation will help to fund the Clinical Psychologist who will support the two new Child and Young Person Wellbeing Practitioner roles with the Clinical Health Psychology team. These practitioners will provide input in a timely manner to lower intensity cases, enabling Clinical Psychologists to look after those who have a higher level of need. These additional roles will make a significant difference to children and young people and their families.
"We are thrilled to join forces with Alder Hey Children's Hospital and to help contribute to their exceptional work in providing critical care and support to children in need," Greg comments.
"At Warwick, we have a commitment to corporate social responsibility and community engagement, and as a responsible corporate entity, it is our duty to contribute to the betterment of society, and we are honoured to have the opportunity to make a meaningful impact on the lives of children and their families through this partnership."
As one of Europe's largest children's hospitals, Alder Hey treats over 330,000 children every year, and is internationally recognised for its excellence in paediatric healthcare, research and education, having provided a wide range of specialised services and offering cutting-edge treatment since opening its doors over a century ago.
Hayley Thomas, Head of Corporate Partnerships at Alder Hey Children's Charity, comments: "We are delighted to welcome Warwick as a valued corporate partner, and we very much look forward to working closely with the company in achieving our shared mission of improving the lives of young children and their families."
Warwick North West is a leading trade supplier of windows, doors, and lantern roofs, manufacturing both uPVC and aluminium products from Eurocell and Sheerline.