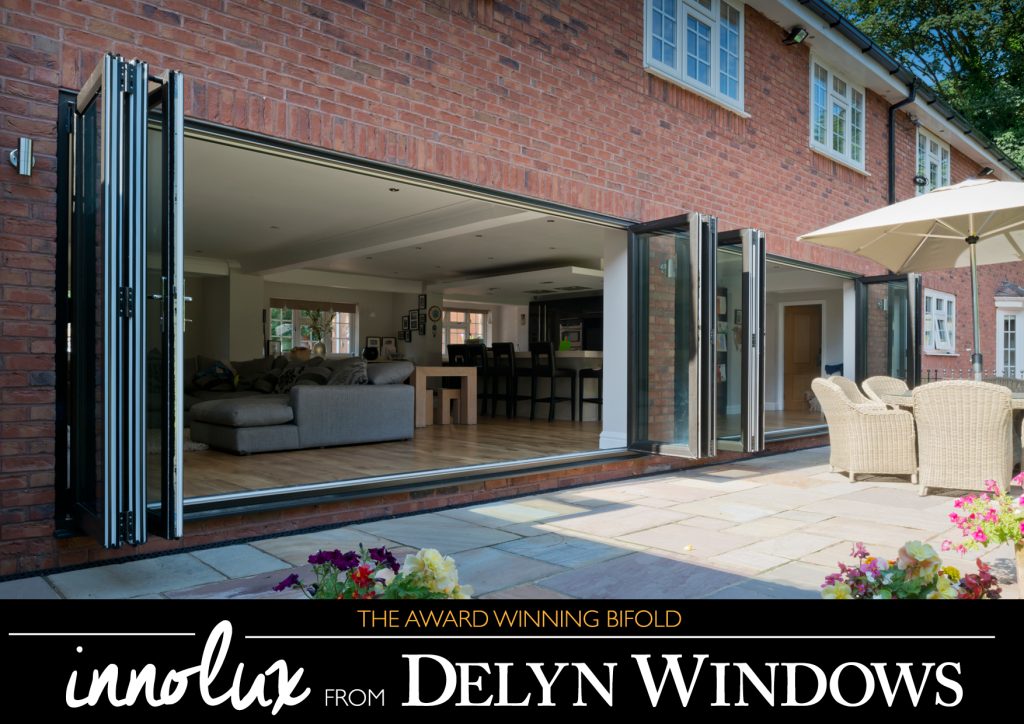 Respected installer Delyn Windows, Flintshire-based family business for over 26 years, recently became one of the latest companies to offer Innolux, the much sought after high-end range of windows and doors from trade fabricator Warwick North West.
Warwick have since pulled out all the stops in their efforts to help their valued new trade client, offering marketing support with a stunning Innolux uPVC bi-fold, now serving as a demonstration model in Delyn's customer showroom. The fabricator also produced branded showroom graphics and point-of-sale material, to help Delyn and Innolux make a show-stopping first impression.
The Innolux range consists of a luxurious selection of premium-quality windows and bi-fold doors, delivering the unrivalled aesthetics of timber and aluminium with the unbeatable all-round performance of modern uPVC. Bi-fold doors are made with the Eurocell Aspect system, sash windows with the Eurocell Charisma system and casement windows with Modus, the new six/seven chambered system that includes a flush sash option. All products have been designed to appeal to style-conscious, affluent end users at the higher end of the market, and come available in an extensive selection of colours and hardware choices.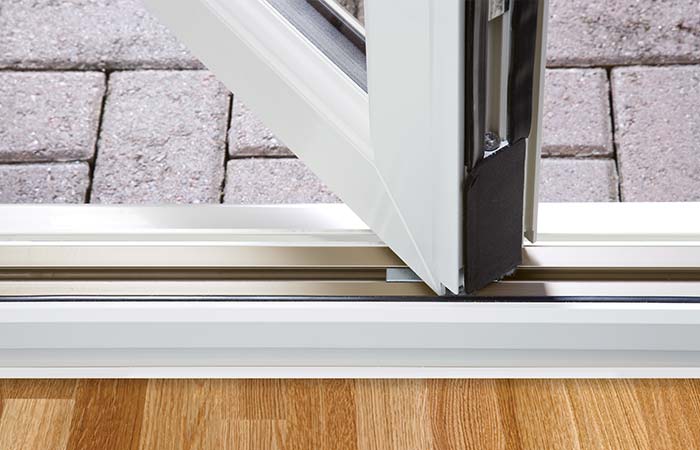 "We're hugely grateful to Warwick for their sustained support," said Delyn director Adrian Williams. "With Innolux, the company has created a fantastic, desirable brand, and both the bifold and the sales material they've kindly helped us with have made selling these exceptional products even easier."
Warwick North West director Greg Johnson commented: "Delyn Windows are just the sort of company we love to work with – a hard-working family business, committed to excellence and providing their customers with the best possible selection of quality products. We were delighted to be able to help them showcase our fantastic Innolux range to end-users – and would encourage any other installers looking to differentiate themselves from the competition with a stylish, attractive and high-performing range to give us a call!"
Based in Liverpool, Warwick North West is a leading fabricator of premium-quality uPVC and aluminium windows and doors. Known for its expertise in manufacturing specialist products such as bi-fold doors and vertical sliders, Warwick has reached new heights of success since the release of its exclusive Innolux range.