Warwick North West is proud to announce its strategic partnership with the Liverpool Chamber of Commerce, an authentic voice of business in Liverpool which facilitates connections among enterprises to foster mutual growth and prosperity.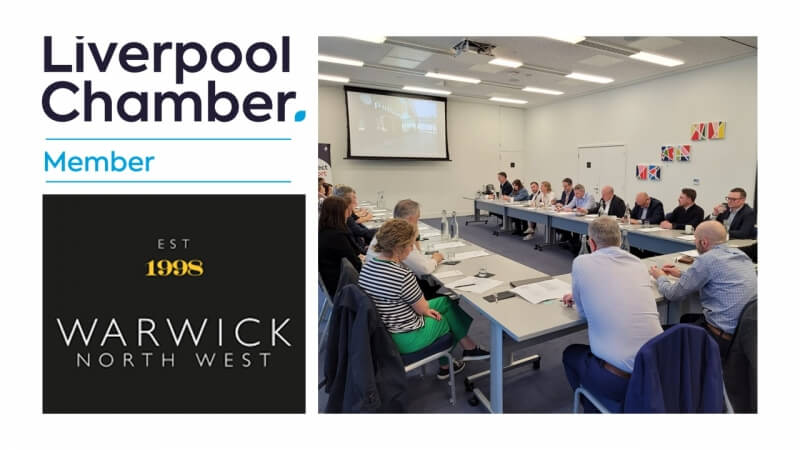 Through this partnership, the company will be able to access valuable market intelligence and establish connections that will rapidly accelerate business growth.
Warwick North West Director Greg Johnson comments: "Since opening our doors in 1998, we've been committed to supplying high-quality windows and doors along with exceptional service, product innovation, and ethical values. Our commitment has always been to manufacture and supply a diverse range of high-quality specialist products that cater to our customers' needs.
"Helping people prosper in business is a core value that we share with the Liverpool Chamber of Commerce – we're incredibly proud to have partnered with them and look forward to our growing success."
For 25 years, Warwick North West has successfully supplied a high-quality range of PVC windows and doors from Eurocell.
In 2018, the company branched out into aluminium, offering Eurocell's StudioGlide range, and has most recently added the high-quality casement window and roof lantern from Garnalex's Sheerline range to its product portfolio.
Greg concludes: "Building the right partnerships can go a long way, and teaming up with the Liverpool Chamber of Commerce has entered Warwick North West into an exciting new period of growth. I am confident that fostering and expanding the collaborative relationships we have already established will guarantee our continued success as dependable and highly respected industry leaders in the sector for many years to come."