One of the leading PVC-u fabricators in the UK, Warwick North West, has recently announced the launch of their new fully responsive website.
Designed by industry marketing specialists Purplex, the new website is designed to showcase Innolux, Warwick's new range of casement windows, sash windows and bi-folding doors. Combining innovation and luxury, Innolux products and have been designed to give installers an advantage over the competition and the opportunity to sell for higher margins.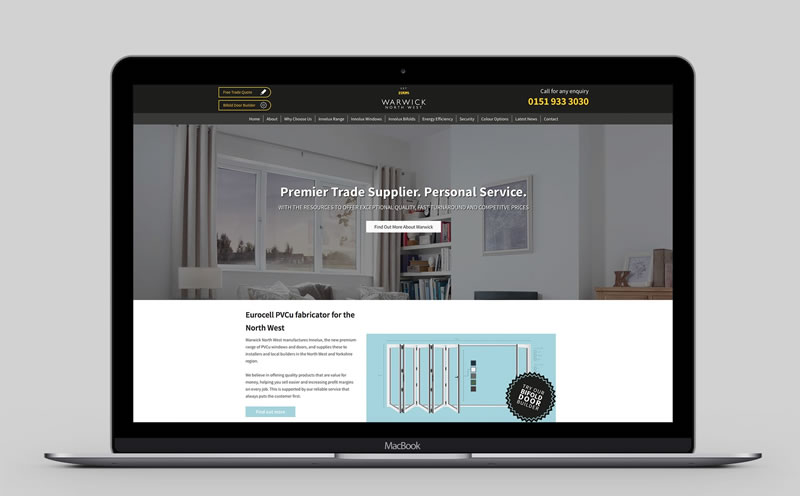 The site also brings together the recent re-brand that saw Warwick Development (North West) and Warwick Sliders incorporate under one header as Warwick North West. The website comes complete with a cutting edge bi-fold door builder, which allows installers to input their desired specifications and send to Warwick who will get back with a quote.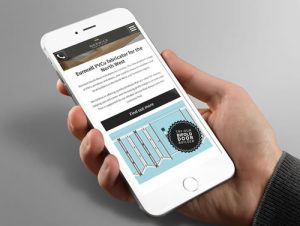 Director Greg Johnson comments: "Following our launch of the new Innolux range, we are excited to reveal our new website. Having a fully responsive website that can be used on mobile and tablets will greatly benefit our customers and give us a great platform to showcase our new luxury products. The added feature of the bi-fold door builder will allow us to support our customers and streamline the ordering process. The team at Purplex have done a great job and the feedback we've had so far has been very positive."
Innolux casement windows are based on Modus from Eurocell, the UK's first 75mm six/seven-chamber profile system. There are three sash options – standard, slim-rebate and flush – and the window can achieve a U-Value of just 0.7 with a triple glazed IGU. The Innolux vertical slider is based on the premium quality Eurocell VS system and is available with a run-through sash horn, making it ideal for period properties. Innolux bi-folds are based on the Eurocell Aspect system and possess all the benefits associated with an aluminium equivalent; such as slim sightlines for cutting-edge aesthetics and inherent strength for optimum performance.