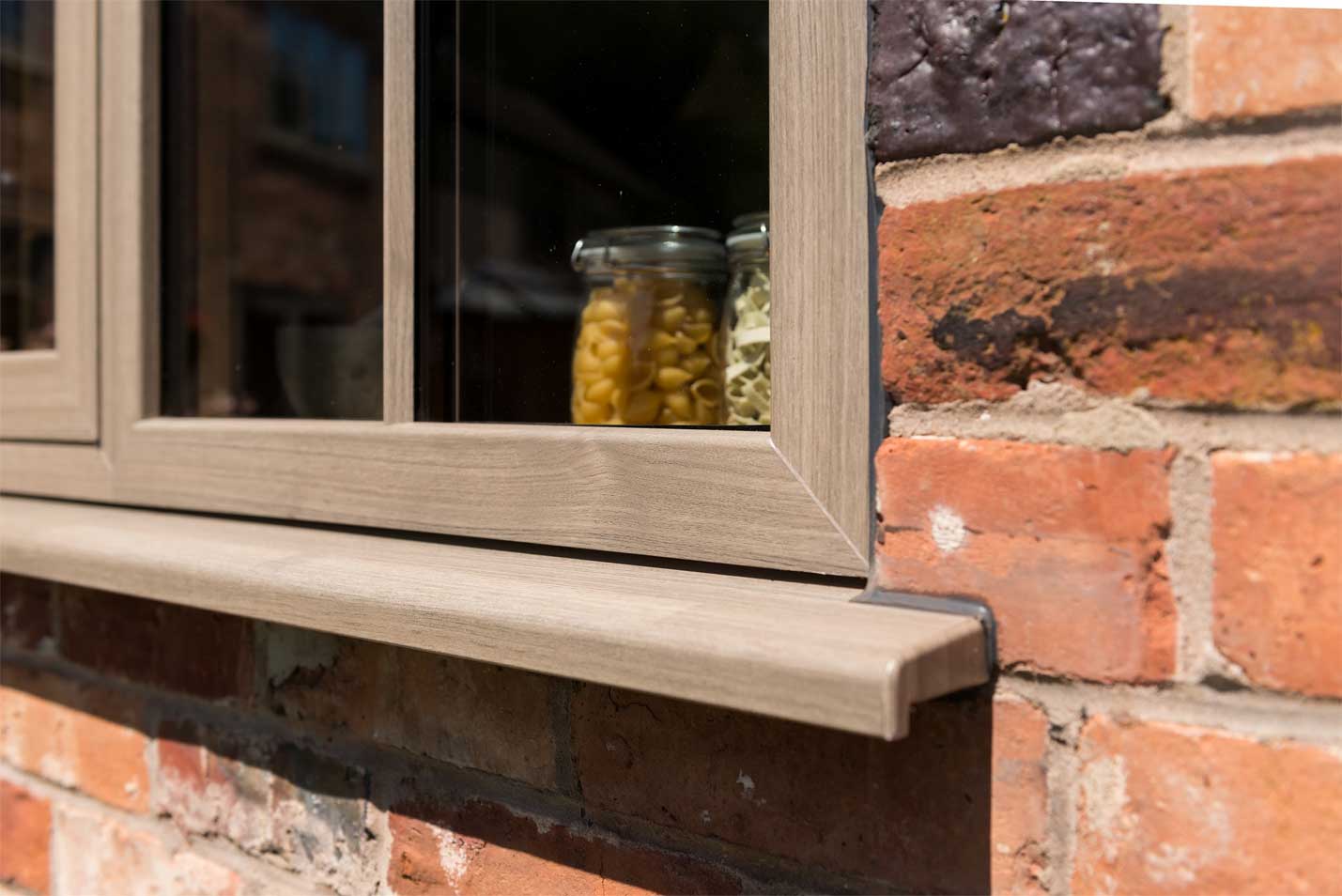 New window and door range combines innovation and luxury
Clearview magazine caught up with Greg Johnson, Director at trade fabricator Warwick North West, to find out more about the recently launched Innolux window and door range and discover how it can benefit installers.
Clearview: Before we learn about your latest product launch Greg, can you tell us a little bit about Warwick North West?
Greg Johnson: Of course. Warwick North West are one of the largest window and door trade fabricators in Liverpool. We were established in 1998 and operate from a 25,000 square foot factory, producing a wide range of PVC-u windows and doors plus our own sealed units. Warwick North West is a brand name for products manufactured and sold by two companies – Warwick Development (North West) and Warwick Sliders
Clearview: So some people in the industry may know you already as Warwick Development or Warwick Sliders?
GJ: Yes I would imagine many people in the industry will already recognise us as Warwick Development or Warwick Sliders. Historically, Warwick Development sold products such as casement windows and entrance doors. Warwick Sliders was set up to specialise in sliding products such as bi-folds and VS windows, We've just launched a new product range (Innolux) that encompasses both sliding products and casement windows so it made sense to re-brand and promote both companies under one banner.
Clearview: Ok Greg so tell us about Innolux?
GJ: Innolux is our new range of casement windows, sash windows and bi-folding doors. The brand is called Innolux because every product combines Innovation and Luxury – so ideal for the discerning homeowner who wants fantastic performance and stylish aesthetics.
Innolux casement windows are based on Modus from Eurocell, the UK's first 75mm six/seven-chamber profile system. With Innolux casements there are three sash options – standard, slim-rebate and flush – and a choice of a 28mm double or 44mm triple glazed unit. It's an incredibly energy efficient system – we can achieve a U-Value of just 0.7 with a triple glazed IGU – and I'm particularly excited by the flush sash option, which closely replicates the aesthetics of a timber window.
The Innolux range includes another timber-esque window – our vertical slider. This is based on the premium quality Eurocell VS system and is available with a run-through sash horn, making it ideal for period properties.
The third and final product in the Innolux range is bi-folding doors. Innolux bi-folds are based on the Eurocell Aspect system and possess all the benefits associated with an aluminium equivalent; such as slim sightlines for cutting-edge aesthetics and inherent strength for optimum performance. Available in two to six door panel configurations, Innolux bi-fold doors can also achieve larger openings of up to 2.3 metres high and 6 metres wide, with a unique D-handle enabling the door panels to fold back flatter to create a clear 90% opening. They're easy to install too, thanks to a slim-stepped outer frame which contains all the door hardware inside the frame, removing the need to cut plaster or make alterations to a property to ensure the doors fit.
Clearview: Are you offering any installer marketing support
GJ: Yes we're about to launch a consumer facing Innolux brochure which we will make available to our installer customer base. The brochure incorporates high impact photography and will help installers communicate the key features and benefits of Innolux products to the end-user.
Clearview:If you could summarise, what are the key benefits for an installer who decides to sell Innolux?
GJ: In today's highly competitive market, installers need a way of differentiating themselves from the competition. Some choose to offer low prices, which is fine if you want to land a quick sale but it's not really a sustainable business strategy, while others choose to add value and target consumers who are willing to pay a fair price for a quality product. Innolux is for the installer who wants to do the latter and get a good margin for their work. Every Innolux window and door has a clear benefit over alternative product and installers can use this to position themselves at the higher end of the market.