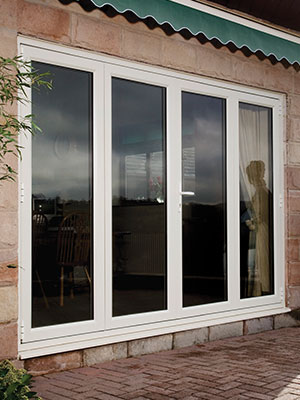 As most Warwick North West customers will know, the Innolux range represents some of the very best PVCu products currently available on the UK market today. With market-leading U-values as low as 0.9, a purpose designed system for superior performance and swift turnaround times from our in-house team, Innolux PVCu bifolds help you meet the modern demand for high quality.
Designer doors modern homeowners crave
Modern, sleek and elegant, PVCu bifolds from the Innolux range is an essential product to help keep your home improvement company or installers ahead of the curve. Extruded using high performance Eurocell Aspect profile, they excel at creating large openings with low thresholds for easy access to make a stunning difference to any home.
Innolux PVCu bifolds from Warwick practically sell themselves, beating out rival or competing products every time thanks in part to their patented features and superior looks, but also thanks to their ability to be installed swiftly and accurately. You'll be able to take advantage of homeowner demand for stylish and high performance patio doors with our PVCu bifolds.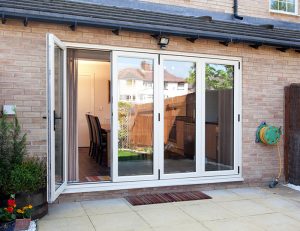 What sets Innolux PVCu Bifolds apart?
Swift turnaround times and easy to install
U-values as low as 0.9 (A Rated as standard)
Exceedingly slim sightlines and low thresholds
10-year product guarantee
BBA certified and SBD approved
More affordable than aluminium alternatives
Innolux bifolds easily rival aluminium
Believe it or not, Innolux bifolds easily rival the aluminium bifold doors homeowners are typically accustomed to. With well-designed, sleek sightlines that are capable of providing impressive outside views and a cost price that will always triumph over aluminium or timber, PVCu bifolds from Warwick are fast becoming the installer's bifold option of choice.
Maximise both light and sales with Innolux PVCu Bifolds
The Innolux range features various premium PVCu products created by Warwick North West. Manufactured in-house using high performance PVCu bifold doors easily rival aluminium products for contemporary aesthetics and high thermal performance. To find out more, call us directly on 0151 933 3030 or get in touch online.