Unrivalled aesthetics with the UK's first fully integrated system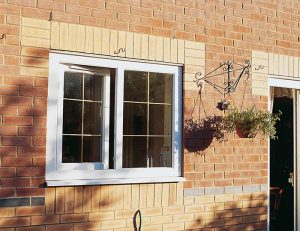 At Warwick North West, we always strive to offer reputable tradesmen the very best products available in the UK market today, giving them the best chance possible at beating out the competition and winning local projects. The Modus window range is just one way of doing this, giving tradesmen the ability to offer homeowners the UK's first fully integrated system.
The Modus system gives you the potential to provide homeowners with the clean and contemporary looks that a 21st century homeowner demands. Combined with slim sight lines and thermal performance, offering a Modus window as part of your product range helps to further make your business and services stand out from the crowd.
Don't believe us? Here are 6 selling benefits to help give the edge when offering Modus:
1. Available in four sash options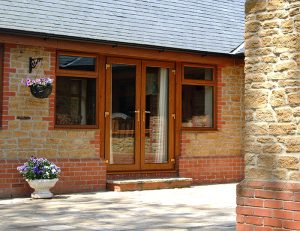 Choice is always on the menu when choosing to supply the Modus system. Available in four distinguished sash styles (standard, slim, flush & mechanical joint flush), each design aesthetic is specifically tailored to rivalling the desired material be it aluminium, timber or traditional. Modus provides all of the low maintenance and energy efficient benefits of PVCu, in a sash style to suit any home.
2. U-values as low as 0.7 W/m2K
Exceeding the required Passivhaus standards, all variations of the Modus system provide homes with industry-leading standards of energy efficiency. With a triple-seal option and impressive weather tightness, U values of 0.7 W/m2K are easily achievable to help you offer modern homeowners the very best in thermal insulation and efficiency.
3. Many systems in one
For the ultimate in flexibility and performance, Modus has been specifically designed to help you win new business, save time and reduce costs. Available as Reversible windows, tilt & turn windows and French doors as well as the traditional casement, Modus can be supplied in a range of products of value to end users. Modus isn't just one product, but multiple!
4. A generous range of colours on offer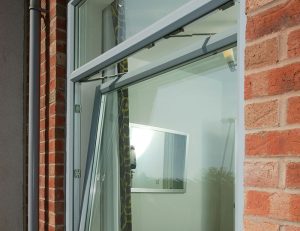 Homeowners are increasingly on the lookout for something that looks a little different when choosing to replace their windows. We at Warwick recognise this and as such readily supply all of our Modus windows in over 30 unique colours ranging from Rosewood to Anthracite Grey. Meet the growing demand for coloured profiles with Modus windows from Warwick.
5. Faster turnaround times compared to rival systems
The innovative design of Modus ensures that it is so energy efficient in terms of frame alone, that lower glass specifications can be used to reduce the usual glazing costs. 90% of Modus windows need no reinforcements, saving on fabrication labour time which in turn results in faster turnaround times for our partnered tradesmen. Offer your customers high quality windows in just a fraction of the time with Modus.
6. Manufactured using 50% post-consumer recycled PVCu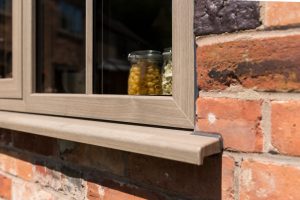 Perfect for homeowners a little more conscious about reducing their carbon footprint, the Modus system makes use of 50% post-consumer recycled PVCu which is pushed into the frames interior to offer added robustness and remain invisible once installed. There's even the option for 100% recycled PVCu for the most discerning of customers, allowing tradesmen to cater for all homeowners.
Warwick North West: The PVCu fabricator of choice
At Warwick North West, we specialise in developing innovative new products that you can't get anywhere else, ideal for installers targeting high end customers looking for luxury home improvements in Liverpool, Chester, Warrington, Manchester, Sheffield and across North Wales. The Modus system is one such product, perfect for end users wanting to benefit from high quality as well as low maintenance and market-leading energy efficiency.
For more information regarding how Modus can help give your company the edge in the home improvement industry, call us on 0151 933 3030 or get in touch online today!