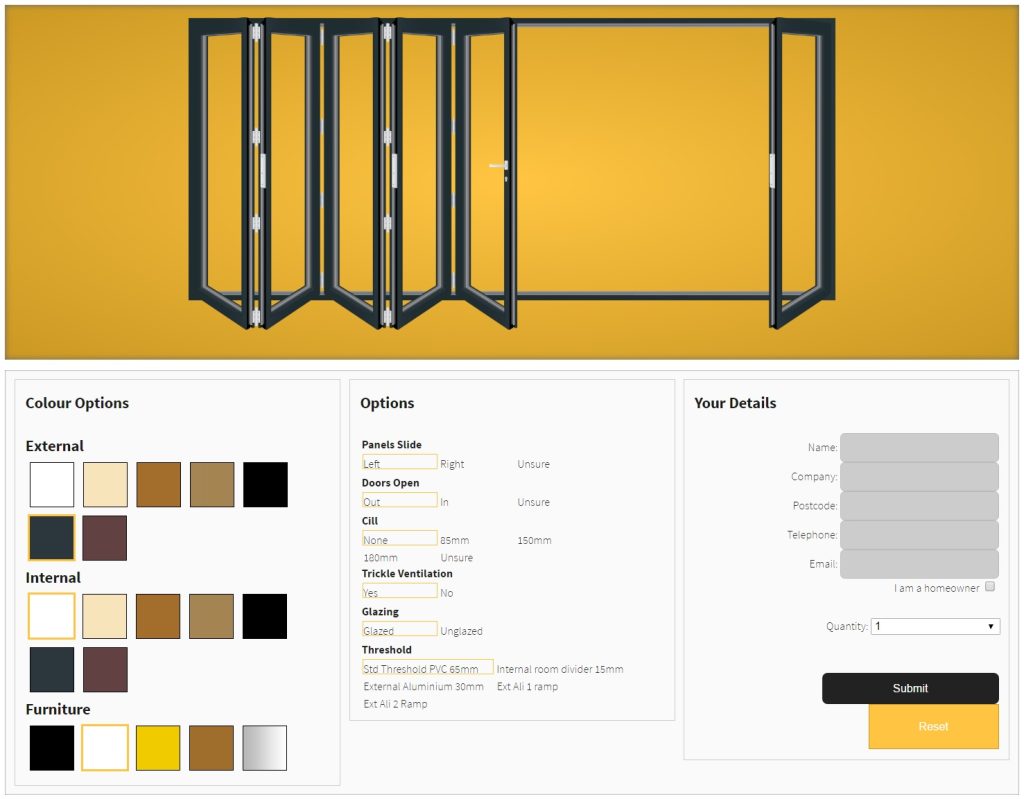 Following on from a bumper month for its bifold builder, thriving Liverpool based fabricator Warwick North West has received a deluge of positive feedback from customers using the easy-to-use online application for the first time.
Specifically designed to significantly speed up the quoting and purchasing process and maximise convenience for trade clients, the builder offers installers a quick and easy way to input their preferred specification, including size, colour and hardware, before sending it off to Warwick for pricing.
Among the customers who've recently benefitted from the fabricator's online bifold builder is Heritage Windows and Doors, Flintshire-based double-glazing experts, and suppliers and installers of replacement uPVC windows and timber-alternative doors, conservatories and roofline products.
Peter Doran, Managing Director of Heritage commented: "It says fantastic things about a fabricator when they invest the time and effort to provide something like Warwick's bifold builder – making life so much more convenient for installers like us."
"For us, the bifold builder has really streamlined our ordering process. Like all installers, we're busy – our day-to-day working life isn't strictly nine to five, we can start early, get home late, and when fabricators only let you quote by phone within conventional office hours, that's a pain. Thanks to innovations like this, we can do it whenever we like, and that's made our lives much easier."
Greg Johnson, Warwick North West director, commented: "We're obviously delighted that so many customers are using the bifold builder, and that we're getting such positive feedback from respected businesses like Heritage Windows and Doors. Our aim is always to make dealing with Warwick as easy and pleasant as possible for our valued trade clients – and, hopefully, encourage them to develop a long-term relationship with us."
"Bifolds are a core part of our signature Innolux range. Based on Eurocell's hugely successful Aspect system, our Innolux bifold is one of the few uPVC systems that can genuinely rival the look and performance of aluminium, offering a 90% clear opening and a slim-stepped outer frame designed for ease of installation."
Founded in 1998, Warwick North West is one of the region's leading providers of Eurocell uPVC. Over nearly two decades, the Liverpool-based fabricator has developed a reputation for its expertise in complex and unusual products, such as flush sash windows and bi-fold doors.
Additionally, in recent years the company has developed its own signature range of premium uPVC, Innolux, comprising high-end casement and sash windows as well as bi-fold doors. Last year, Warwick was included in Insight Data's Top 30 PVC-U window and door fabricators for the second year running.