At Warwick North West we aim to give our customers the best possible service. This not only means great lead times, extensive after sales care and comprehensive marketing assistance; it also means the best quality products. That's why we chose Eurocell profile systems for our Innolux range of windows and doors.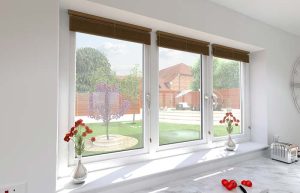 Quality profiles mean quality products
Eurocell profile systems give us the flexibility to easily fabricate a wide range of double glazed products. Our Innolux range includes everything from standard casement windows to the latest in bi-fold door technology.
Using the latest specifications, our Innolux range are secure and energy efficient, saving you money and increasing your home security. Our Innolux range of windows and doors are made with the following Eurocell profiles…
Charisma – Vertical sliding sash windows offer a traditional appearance with all the modern benefits of PVCu. Fitted with a variety of authentic hardware and Georgian bars, they replicate the period style without the period problems.
Modus – Sleek frames and slim sightlines with a range of Innolux sash windows. The slimmer sightlines provided by Modus optimise natural light intake, creating a brighter home environment.
Eurologik – Fully bevelled profile ideal for casement windows and French doors. Available in a variety of colours and configurations for increased versatility.
Aspect – Hi-tech bi-folding door systems that rival aluminium systems for style and functionality. The wide span entrance provided by bi-fold doors is made even wider by their compact concertina fold back style.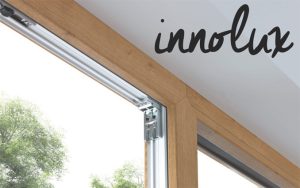 Innovation with Innolux
By using Eurocell profiles for our Innolux range, we are able to produce the best possible double glazing solutions. Available in a multitude of styles, our Innolux windows and doors are easy to install and top of the range in style and quality. If you want to find out more about how our Innolux range can help boost your business, call us on 0151 933 3030 or send us a message online.