Vertically sliding Innolux sash windows that help your product range sand out
Here at Warwick North West, we're always trying to offer our partnered installers new and innovative ways in which to better appeal to the high-end consumer market. That's why our range of Innolux sash windows has been specifically designed and engineered to offer homeowners the happiest medium between original timber and modern PVCu – A must for any installer's product range.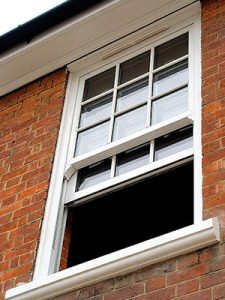 The ease of modern PVCu with the beautiful look of timber
Innolux sash windows are ideal for homeowners lucky enough to live in either a conservation area or period-style property, being a modern PVCu system that successfully replicates the authentic appearance of a timber vertical slider. Utilising high performance Eurocell profile, all products featured in our exclusive Innolux range excel in terms of market-leading efficiency (U-values as low as 1.1), but the sash style in particular offers a true timber alternative unmatched by other suppliers.
This style of window effortlessly replicates the design you would often find between the 18th & 19th centuries, without any of the historical drawbacks such as rattling, rotting and cracking. With sash windows from Innolux, high maintenance, draughts and security concerns are quite literally a thing of the past.
Historical style, thankfully not historical insulation
The quality of PVCu utilised within our entire Innolux range ensures that you'll be able to offer every potential customer some of the best efficiency around. Whilst every Innolux product we sell comes A rated (WER) as standard, sash windows if correctly fitted can deliver A++ levels of efficiency, providing high-end period homes with absolute comfort and warmth 365 days a year
Traditional features that help round out the authentic package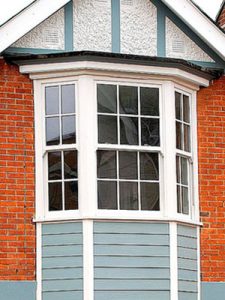 We understand that in order to appeal to such a high-end, detail-focused market the devil is most certainly in the detail. That's why all of our Innolux sash windows boast a lot of authentic subtles that although small, help make all the difference. Here are just some of these elements:
Exceedingly slim sight lines
Authentic run-through sash horns
Configurable Georgian bar styles
Completely flush sash window profile (optional)
Various classic colour options (Golden Oak, Rosewood, Irish Oak)
Mechanically jointed for smooth corner weld appearance
Classically styled hardware (non-locking handles, friction hinges)
Open up your market with Innolux sash windows from Warwick North West
There simply isn't a better way to give your customers the ultimate combination of tradition and contemporary with our high performance range of Innolux sash windows, still sliding upwards effortlessly as you'd expect but with all of the natural aesthetic beauty. For more information on how they can enhance your product range, call our team on 0151 933 3030 or contact us online.