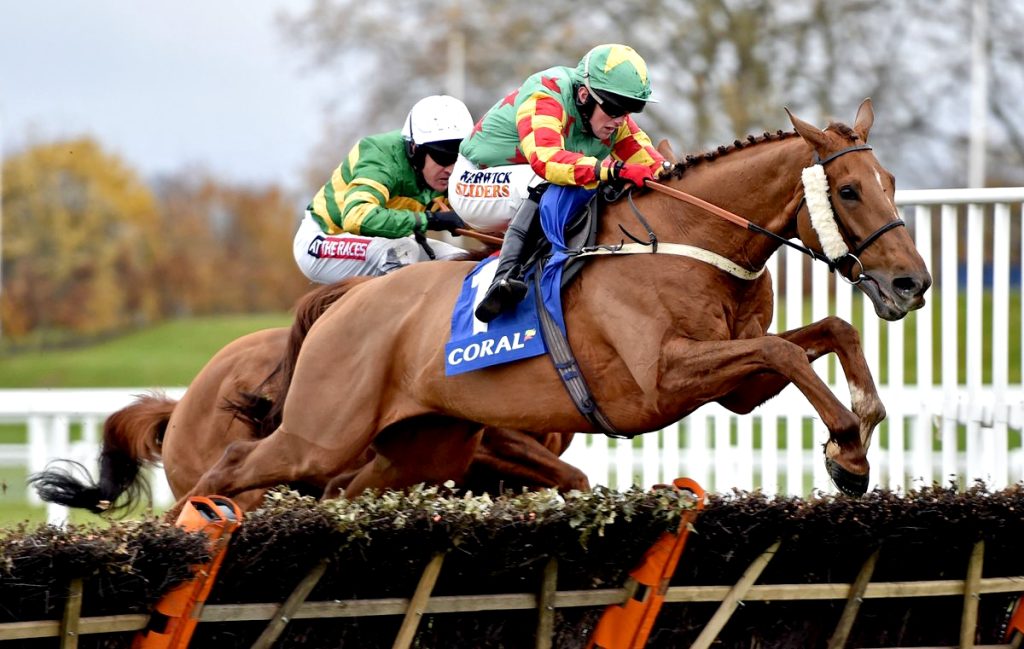 Leading Liverpool-based fabricator Warwick North West is celebrating success at the Cheltenham Festival with a great performance from their sponsored jockey.
Trevor Whelan, riding 33/1 shot Lil Rockerfeller came home in an impressive second place in the Stayers Hurdle on day three of the historic Cheltenham Festival. After a strong performance, which saw Whelan and Rockerfeller lead after the final hurdle, they narrowly missed out on victory to Willie Mullins' Nichols Canyon. Trevor's breeches featured Warwick Sliders branding, which is a specialist division of Warwick North West.
"We are so proud of the amazing display by Trevor Whelan and Lil Rockerfeller at Cheltenham," comments Warwick North West Director, Greg Johnson. "Finishing ahead of the odds-on favourite Unowhatimeanharry and coming home in second is an outstanding performance. Rockerfeller looked good for the win especially when he was in front on the run-in and only narrowly missed out by a length or less. The fact Lil Rockerfeller was trending on Twitter goes to show how impressive his performance was and how many people were talking about it!"
"Sponsorship opportunities like this provide us with an excellent way to raise our profile and get our brand out to a wide audience. On average 60,000 people attend over the four days of the Cheltenham Festival with almost 70,000 in attendance for Gold Cup Day. What's more, this year's Cheltenham Festival drew almost 800,000 viewers on its opening day and last year's event saw one-and-a-half million people tune in for the event's final day."
"That is a huge amount of people who are seeing our brand and seeing our name, and with a cracking performance like what we saw, it only raises our profile even more. We love working with Trevor and we look forward to continuing our partnership in the future."
Founded in Liverpool in 1998, Warwick North West is one of the region's leading providers of PVCu windows and doors. Operating from their 25,000 square-foot factory, Warwick has become known for its expertise in producing premium, high-quality windows and doors. Warwick produces the highly successful Innolux range of bespoke PVCu windows and doors.
For more information, you cam email us or call 0151 933 3030.