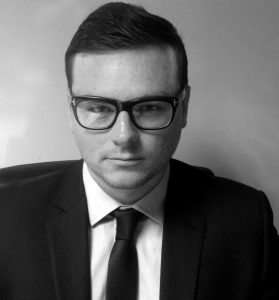 Over the past few years, progressive fabricators like Liverpool based Warwick North West have enjoyed substantial growth by supplying premium quality bi-folding doors– and now, a new study from respected industry experts suggest this trend is likely to continue.
Esteemed home improvement market analysts AMA Research have produced a report examining the state of the UK residential door market. According to the study, the sector grew by 7% in 2015, fuelled by a combination of increased house building, growth in home improvements more generally, and an industry-wide shift towards higher-end, higher value products. The report also made optimistic predictions about the direction of the door market in the months and years ahead, foreseeing further growth of between 3 and 5% between now and 2020.
The continuing upward trajectory of the UK's bi-fold market has been cited in a number of other respected publications in recent years. Construction specialists Palmer Market Research have charted the growth of the bi-fold market over a number of years, seeing the 25,000 bi-folds installed in 2011 increase to 32,000 by 2013. The recently published 2016 Palmer Report predicts that the growth in the bi-fold market will continue in the years ahead.
"As one of the country's biggest uPVC bi-fold suppliers, this is obviously very welcome news for us," commented Greg Johnson, Director at Warwick North West. "We've seen first-hand how bi-folds have grown from a niche product area into something very much in the mainstream – and it's reassuring when respected organisations like AMA and the Palmer Market Report predict that this is something that's set to continue. At Warwick, we're confident in the underlying strength of the bi-fold market, and look forward to bringing stylish, high-performance bi-fold products to installers and end-users for a long time to come."
Established in 1998 and operating from a 25,000 square foot factory in Liverpool, Warwick North West has quickly risen to become one of the leading trade fabricators in the region. Through its highly respected Innolux range, Warwick has become known for its expertise in intricate and unusual product areas like bi-fold doors and sash windows, as well as the high-end uPVC system Modus.