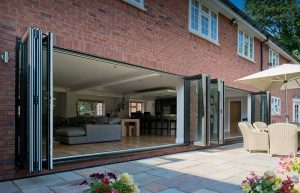 Liverpool-based uPVC trade fabricator Warwick North West have invested £150k in new machinery, significantly increasing their production capacity. The company has purchased three state of the art units from world-renowned manufacturer URBAN via TMS: an SV410 corner cleaning machine and two four-headed welders, including a top of the line AKS 1805 ETL Vertiquad.
"We're really ambitious about the growth we want to achieve in 2016 and the new machinery is central to our plans," said Managing Director Greg Johnson. "Warwick specialise in high-end, meticulously-crafted products, and the investment means we can scale up while continuing to provide our customer base with the best products and most reliable service around."
The new corner cleaners and quad welders are just the latest in a string of investments made by the forward-thinking fabricator as it pursues ambitious growth plans for the year ahead.
2015 saw Warwick invest a further £500,000 in a second Schirmer Saw Centre, integral to the launch of Innolux, the company's signature line of premium windows and bi-folding doors. This followed the launch of a rebranded Warwick North West, bringing together previously separate Warwick Developments and Warwick Sliders as a unified business focusing on specialist products. Continuing to look to the future, the company has also taken on four new apprentices.
Founded in 1998, Warwick North West is one of the region's leading providers of uPVC windows and doors. Over nearly two decades, the Liverpool-based fabricator has developed a reputation for delivering exceptional levels of customer service, making them the 'go to' suppler for many installers in the North West. Last year, Warwick was included in the Insight Data Top 30 list for the second year running.
For more information Contact Us or call 0151 933 3030