At Warwick North West, we're offering 10% off our Eurocell windows during the month of December. If you want to give your company an early Christmas present, this could be the perfect opportunity. Boost your company's future profit margins just in time for Christmas with Eurocell windows from Warwick North West.
Premium profiles with Eurocell windows

At Warwick North West, we manufacture and supply quality PVCu windows made from Eurocell's premium PVCu systems. Eurocell profiles provide the best in style, sustainability, and security. With Eurocell windows in your product range, you can offer your customers the best in quality with every installation.
Our Innolux range of windows can be made with the following Eurocell profiles:
Have a look at our Eurocell profiles for more information on the best product for your business.
Grow your business in 2017
Industry experts are predicting growth for glazing in 2017. Both the residential and commercial markets are predicted to steadily increase throughout the year. By placing your order now, you can prepare your company for a busy new year.
When you save 10% with our Eurocell window offer, you can reap the benefits of increased turnover and improved profits. You can provide all your customers with quality PVCu windows and help your business to grow.
Whether you are involved in new build properties or existing residential or commercial window upgrades; offering your customers Eurocell windows will help to establish your reputation as a quality window installer.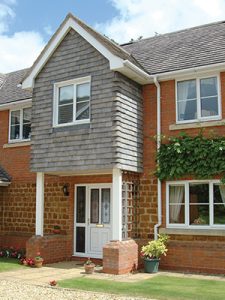 Offer valid throughout December
If you're planning to expand your business in 2017, contact Warwick North West today. You have until the end of the month to benefit from discounted Eurocell windows.
You can call us on 0151 933 3030 or send us a message online. If you want to know more about our range of Eurocell windows, our team are always happy to advise.